CJSC NeoCor plans, develops, documents, maintains and continuously improves its Quality Management System and operates in accordance with the requirements of GOST ISO 13485-2017. The Quality Management System is applicable to the design and production of biological prostheses for cardiovascular surgery.
---
The Quality Policy determines the ways the company achieves its goals:
holding and strengthening company's position in the Russian market of cardiovascular surgery biological prostheses through the system managing interaction with surgeons and clinics, that use prostheses in cardiovascular surgery;
marketing safe and effective medical devices through:

- design and development of new medical devices and improvement of existing products, obtaining comprehensive documented evidence of the declared parameters, efficiency and safety;

- risk-based approach application through the system of forecasting, registration and risk assessment of possible hazardous situations related to medical devices application and traceability of measures to reduce the risk level;

maintaining the world-wide novelty level in cardiovascular prostheses design through cooperation with the Research Institute for Complex Issues of Cardiovascular Diseases, (Siberian Branch of Russian Academy of Sciences);
educating and further training personnel to ensure consistency of the company's activities results and developing effective solutions for their improvement;
enhancing employee culture with regard to application of Quality Management System principles through regular clarification of ISO 13485 requirements to employees in the context of the procedures, which employees are involved in.
---
Company managers undertake to meet the Quality Management System requirements and to maintain its efficiency and responsibility for the Quality Policy implementation.
NeoCor engages its entire personnel, from top managers to every employee, to continuously ensure products quality.
Development and Innovation
For more than 40 years we have been engaged in innovative work that allows clinicians to improve and save their patients' lives.
We enhance our products and create new ones, introducing safe and effective medical devices into cardiovascular surgery market.
Our main goal is to develop innovative solutions and provide additional opportunities for surgeons with regards to treating cardiovascular system disease.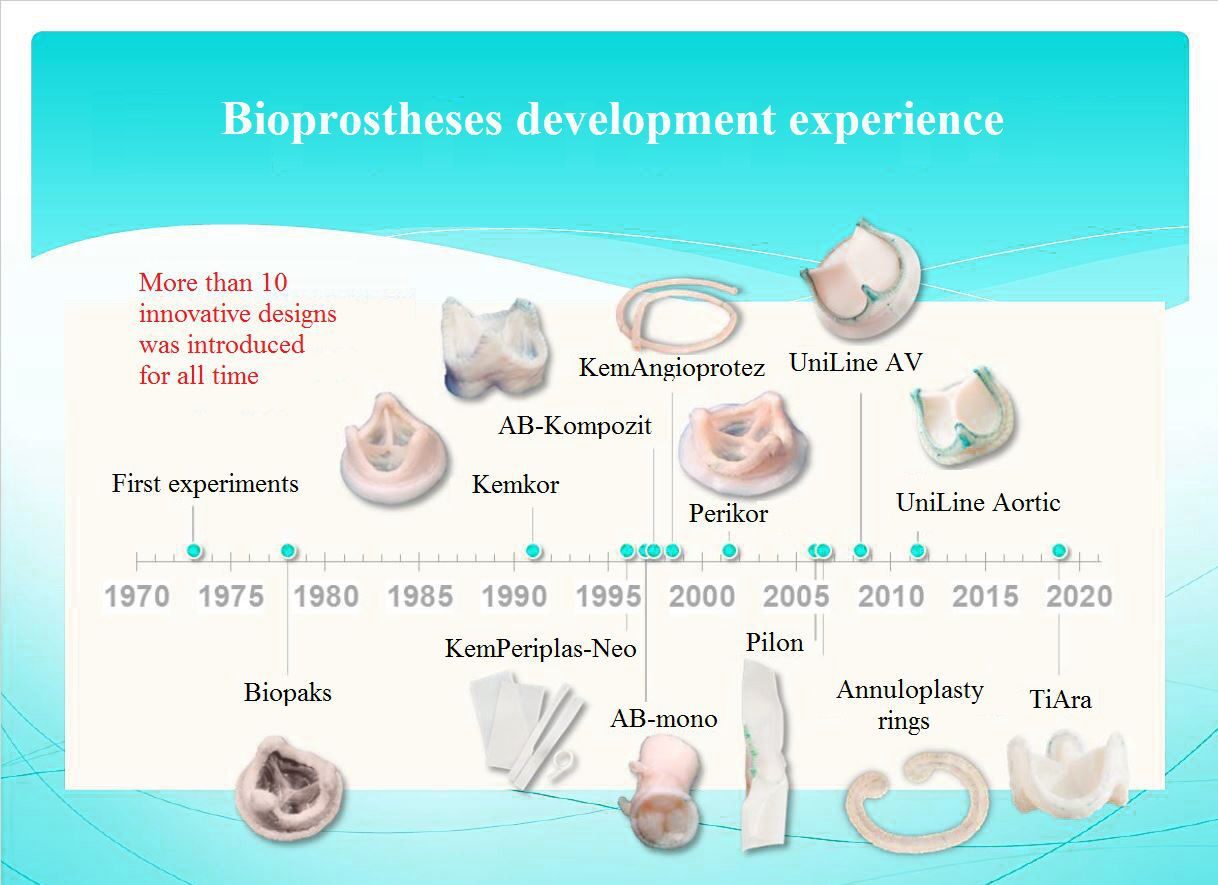 Company's Scientific and Technical Capacities
NeoCor's new products design and improvement of marketed ones is carried out in cooperation with the Research Institute for Complex Issues of Cardiovascular Diseases (Siberian Branch of Russian Academy of Sciences) kemcardio.ru

Company's most meaningful projects include:
1) Developing the technology and commissioning the machine for biological tissue laser cutting together with the Research Institute of Laser Physics (Siberian Branch of Russian Academy of Sciences), Novosibirsk;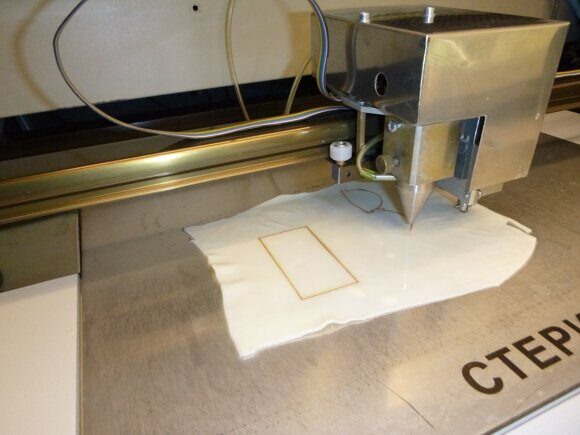 2) Developing and starting full-scale production of UniLine atrioventricular and aortic heart valve prostheses, in cooperation with the Research Institute for Complex Issues of Cardiovascular Diseases (Siberian Branch of Russian Academy of Sciences), Kemerovo;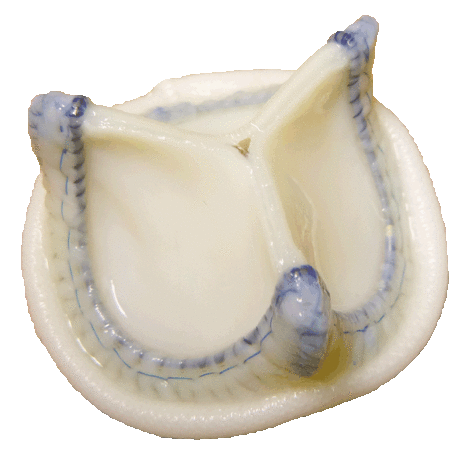 3) Developing and marketing Tiara aortic heart valve prosthesis.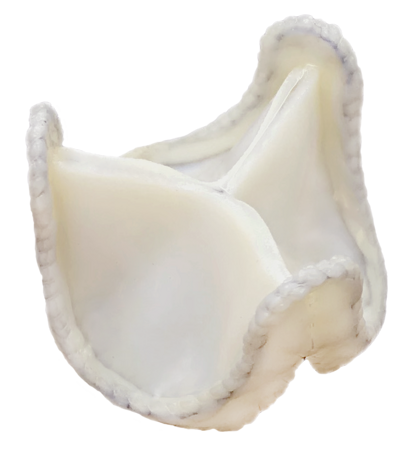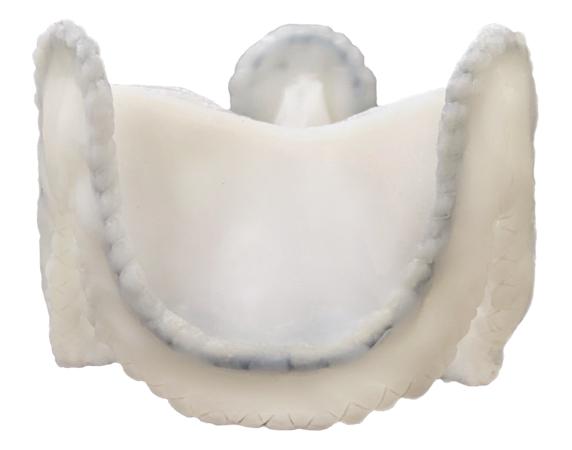 4) In 2014, the company started designing a heart valve bioprosthesis for valve-to-valve implantation.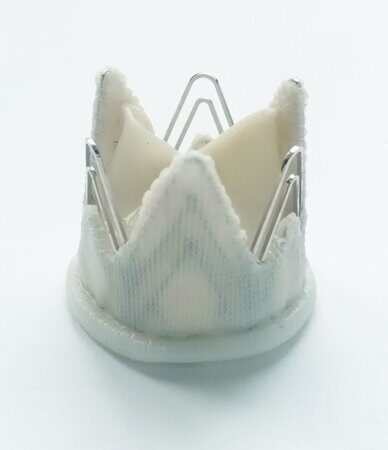 R&D results have been honoured with awards:
Irina Zhuravleva, St.Jude Medical Lillehei Award, 1997
Leonid Barbarash, Irina Zhuravleva, Russian Government Award for Science and Technology, 2000
Leonid Barbarash, Academic Bakulev Award For Establishment of a Modern Cardiac Surgery Centre And a Great Personal Contribution to the Issue of Bioprosthetics, 2004.
Leonid Barbarash, Irina Zhuravleva, Priznanie Award for Russia's best doctors, For the Creation of a New Treatment Method, 2007.
Technology and production
Video from the production laboratory of CJSC NeoCor will familiarize you with the process of production of bioprostheses for cardiovascular surgery. ".
A computerized machine for precision manufacture of prosthesis parts using laser
| | |
| --- | --- |
| Computer Thickness Map | Laser Cutting in the Shape of the Selected Patterns |
| | |
In 2007, an automated xenopericardium laser cutting system was commissioned, which has no equivalents in the world and can significantly enhance product to product consistency.
Computer technology for leaflets production featuring pericardium thickness detection prior to cutting ensures consistent quality of the leaflet apparatus for each of the valve prosthesis. Maximum thickness homogeneity of the leaflet apparatus facilitates even stress distribution across the entire leaflet surface.
Unique features of the laser machine:
measuring pericardial tissue thickness and topographical mapping to show pericardium thickness;

automatic patterns location in accordance with the required thickness of the patch and high precision laser cutting of the pericardium - to 10 microns;

laser patch cutting technology allows to completely avoid collagen fibers splitting along the edge of the cut and to preserve the whole structure of the biomaterial;

laser radiation parameters allow to obtain a smooth edge.


Biological Prostheses Preservation Method
Bioprostheses, preserved with epoxy compounds, feature several advantages:
High resistance to calcification;

The biomaterial cross-linking density is 35% higher than that of the biomaterial, treated with glutaraldehyde, thereby increasing robustness by 20%;

Enhanced hydrophilic properties of the epoxy treated biomaterial increase elasticity by 10%, i.e. biomechanics is as close to the characteristics of the native material as possible;

Preservation with diepoxy compound enhances biomaterial biocompatibility and improves its hydrodynamic properties;

Using epoxy compounds protects biological material from microorganisms and retroviruses.
Additional Biological Prostheses Treatment
Antibacterial activity of biomaterials is achieved by immobilization of chlorhexidine, while reducing the microbiological contamination by gram-negative and gram-positive bacteria. This technology was approved for clinical use by the Ministry of Health of the Russian Federation.
Anti-calcium modification. The technology is covered by a patent of the Russian Federation. Immobilized diphosphonates can effectively inhibit the processes of biomaterial calcification. Modification with diphosphonates does not cause destructive changes in the epoxy treated tissue, maintaining its elasticity and increasing robustness by 56%..
Antithrombotic modification. Additional treatment with various types of heparin enhances bioprostheses thromboresistant properties. Unfractionated heparin is well established in antithrombotic modification of bioprostheses.
Software
NeoCor applies dedicated software to control the management system procedures and to achieve the following goals:
Achieving end-to-end process traceability
For example, simplifying the traceability of initiated preventive and corrective actions prior to the project management stage helps our employees focus on business processes enhancement.
Automation of QC
We integrate quality and risk management into design and development processes right at their start. Ensuring traceability of a marketed product: from the raw material to the implant recipient, it is made possible only with the use of automation of QC processes..
Applying best ISO practices
We believe that medical devices manufacturer can only apply the best ISO practices if it employs dedicated software allowing to configure each stage of the process in a timely manner.
Ehnancing interaction between team members
We interact and coordinate various issues and documents right from our workplaces. Thus any unnecessary meetings, e-mails and other interactions are avoided.
NeoCor applies dedicated software in the following processes of the Quality Management System:
1)Design and development of medical devices
2) Device life cycle management. Creation and update of the design dossier and technical file for the device
3) Production planning, QC and manufacture
4) Ensuring an appropriate production environment and monitoring its parameters
5) Procurement and inventory management
6) Sales and feedback
7) Marketing finished products
8) Conducting postmarket clinical follow-up and electronic data collection therein
9) Quality Management System document control
10) Project management
11) Equipment maintenance and repair management
Infrastructure
Company Infrastructure includes:
1) Production lab. Total area: 600 m2. Cleanroom area: 250 m2.
2) Gas sterilization unit, located in Kuzbass Technopark production and lab facility. Total area: 15 m2.
3) Biomaterials preparation units are located in Russia: Bryansk region, Novosibirsk region; and in Belarus: Mogilev.